Hi Temecula Homeowners…… So you've heard homes are losing value and you changed your mind about selling. I want to set the record straight homes are not and I repeat not losing value! There are a lot of people including agents spreading the word that homes have and will be losing value.
Hi I'm Tom Olsewski with Coldwell Banker and Team Olsewski………. So its been confirmed that we are in a recession for the time being. So it would be easy to believe that homes are now losing value. Last recession we had homes lost almost 50% of their value so it would make sense right……. Well just because there is a recession it doesn't necessarily mean that homes will lose value. Here is a chart that shows in all but two recessions since the eighties homes actually gained value.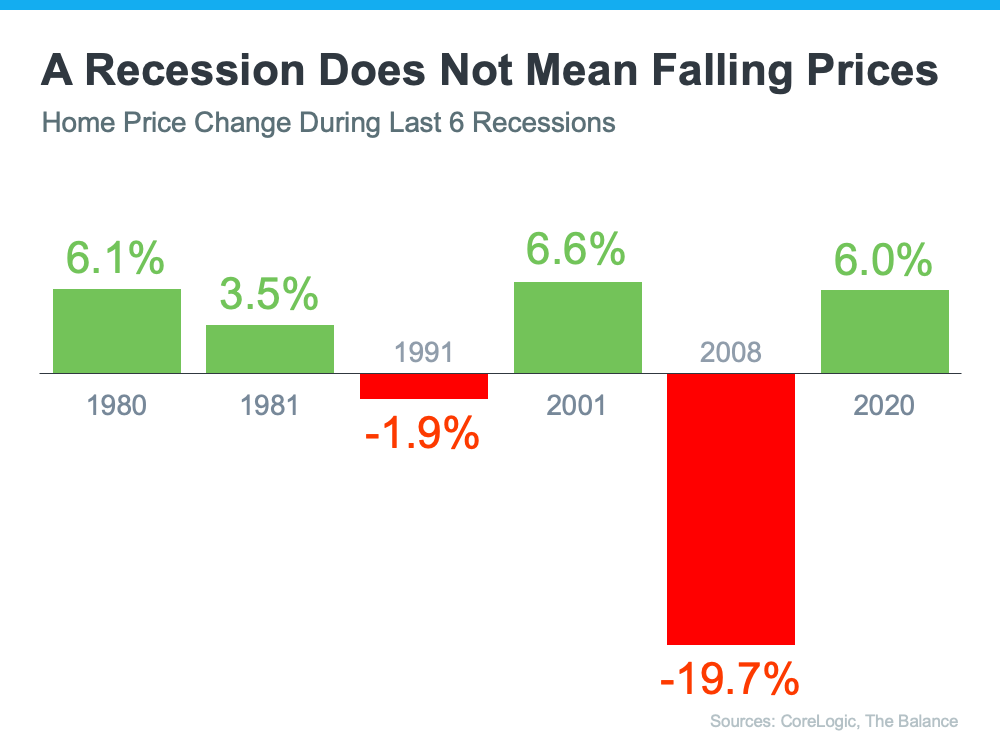 All of the financial experts are saying that over the next four years homes are expected to increase in value. The numbers show that as of the end of July home values have increased 12.0% year over year here in Temecula.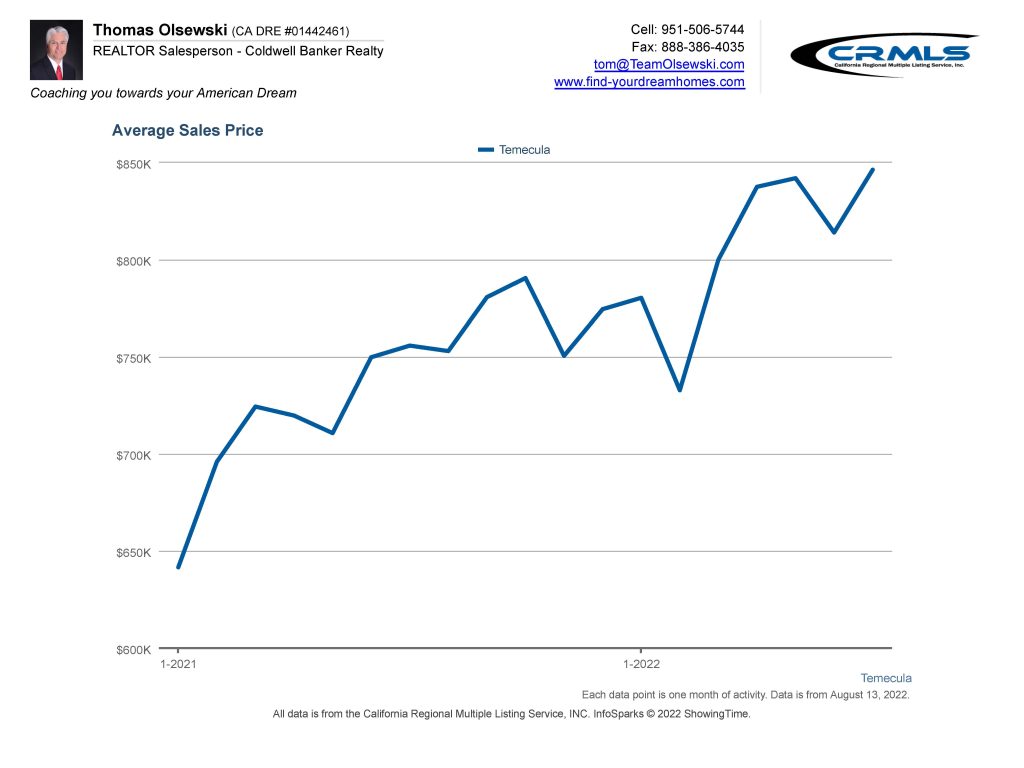 So you say Tom what's all of the commotion I'm hearing that home values are being reduced? That is absolutely true homes are being reduced that are currently on the market in a big way. So I took a look at homes in Temecula that have been on the market at least 20 days and were priced between $600,000 and $800,000 and this is what I see. There are 94 active listings in Temecula and of these 94 listings only 29 of them have not had a price reduction. So you say there……. Homes are losing value. Well not exactly……. Remember I showed you that home values have increased 12.0% year over year in Temecula showing you homes are not losing value.
So you ask what's going on…….. I say what's going on is that sellers are pricing their home way over the true market value of their home. They are thinking they can still price above the last comparable sale and the home will sell. They are then realizing when there are no showings or inquiries about the property that it is over priced and they have to reduce their price to get activity. Buyers have access to a lot of information on the web and with more homes available for them to choose they are not going to over pay if they don't have to. Even when the market was hot and homes were staying on the market for a nano second two things were still very important. The first was the condition of the home and the second was pricing.
A year ago any agent could get a home sold quickly. Now that the market has shifted this is no longer true. In todays market its important to price your home correctly and that the home shows well. Its also important that there be a complete marketing plan to get your home exposed to the most possible buyers possible. I've been an area agent for 18 years now and have been through a couple of tough markets. I have the experience and the marketing plan to get your home sold in this market. I also have programs that can help you get your home in tip top shape to show well and with no upfront costs to you if needed.
Remember its important who you work with and I would love to sit down with you and show you what we can do to get your home sold in today's market. So click the learn More button to reach out to me to schedule a no obligation consultation and I will tell you what you need to hear not what you want to hear..